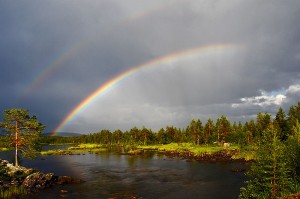 The twee little bastard. He's been around for as long as I can remember, just round the corner, under the bed. He hoards his treasure and plays little tricks, stealing the change from my dresser and hiding my shoes. The tapping of his tiny hammer keeps me awake at night, until I am mad. And if I ever catch him, I'll make him pay far more than a pot of gold. There at the end of the rainbow.
P.S. The Shoemaker first appeared in http://sixsentences.blogspot.com/. It's gone now, or at least I can't find it. I thought about asking Robert where he put it, and if it's okay to reprint, but he hasn't answered an email in a year and a half. I hope he's okay.
P.P.S. Happy Birthday, Kat. We miss you.